What We Do
We take over your digital so you can overtake your market.
Seeing into the future…but not psychic.
We are technologists and engineers who firmly believe that technology is increasingly indispensable to impactful digital marketing strategies. As such, we didn't take the easy route and rely on out of the box software platforms that are readily available to our competitors and, by extension, your competitors. Instead, we dared to be ambitious and spent years developing an entirely new proprietary technology platform which offers capabilities, the likes of which our competitors–and your competitors–have yet to conceive.
It's easy to talk about disrupting industry standards. Building and launching disruptive technologies, on the other hand, requires more than talk; it requires skill, insight, investment and above all, ambition. In 2022 we introduced Alchemy–our proprietary digital ecosystem–to the market and digital marketing in automotive, will never be the same. The internet changed the way car dealers advertise to car shoppers. Intelligent software will now change the tactics dealers can utilize to tailor their advertising to the needs and desires of each individual car shopper in ways that were unimaginable just a few years ago. 
The future of digital marketing is going to be shaped by technologies that adapt to the living, breathing humans who are enticed to interact with your ads, your website, your inventory and if you play your cards right, you. Those who adapt by utilizing advanced technologies will be the ones to conquer their markets. Those who fail to adapt will be left behind, scrambling to decipher why their market share is shrinking.
Meeting them on their terms.
According to J.D. Powers, the average car shopper spends an average of 14 hours researching which vehicle is right for them and an average of four months before making a final decision on the exact make, model, trim, and vehicle equipment they're looking for. At this point in their journey, the customer has an exact vehicle in mind and your marketing and messaging should cater to the perspective of the customer by anticipating their needs based on their online behavior.
As you know, once the customer arrives at your dealership, there's a very good chance that they will buy an entirely different vehicle than the came in for. But to earn the opportunity of connecting with them in the first place, you need to meet them on their terms at each step. While your competitors waste money on ads and advertising platforms that offer little, if any, customizability, you meet the customer when they're ready to buy and greet them with a message that resonates with them, because you're offering them exactly what they want and need to make a purchase decision.
In the realm of digital advertising, precision is key to efficiency and ultimately, to success. We've built a technology platform that makes possible, a level of precision that simply didn't exist a year ago. Let us show you the impact powerful technology can have on your bottom line.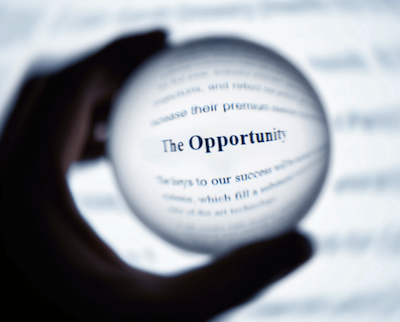 The average car shopper spends an average of 4 months researching which vehicle is right for them before making a final decision.