Voice Search Is Here To Stay
Hey Siri! Bring Me More Customers.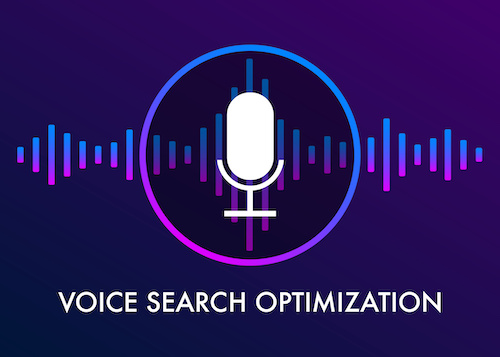 Over 40% of U.S. consumers use voice search at least once per day and a third of U.S. households own at least one smart speaker.
Don't just be found online, get found in their pockets.
You already know how important Search Engine Optimization is to your bottom line and most dealers spend thousands of dollars each month trying to outrank their competitors in organic search results. But Voice Search Optimization?!
More people are using their smart phones or A.I. platforms such as Google Home, Alexa or Siri to search for things, using their voice rather than their fingers. The fact that these A.I. platforms are becoming increasingly ubiquitous means that voice search is becoming an increasingly critical marketing channel.
Shhh…they are asleep.
Few, if any, in automotive are even aware of the opportunity that voice search presents, let alone tackle the technical challenges that go into optimizing for voice. Even the biggest and most well know digital platforms in automotive have yet to wake up to the importance of voice search. Whether it's because they have yet to become aware of the significance of voice search or they simply lack the technical know-how to cater to A.I. platforms, they simply haven't gotten onboard with voice. Consequently, the car dealers who rely on digital marketing companies have yet to take advantage of this up and coming method of search. In other words, while they are asleep at the wheel, let's gain some market share.
Yet another technological challenge becomes an opportunity.
Just like optimizing for SEO, optimizing for voice requires a deep understanding of how A.I. platforms operate and what they require to offer your dealership as an option in any given search. Once you understand how it works, then you have to build out the technology to meet the criteria the A.I. platforms require to prefer you over your competitors. 
Technology is our strong suit. Where others see technological hurdles or mountains they simply don't want to climb, we see opportunities for profit. The very same specials pages that have you ranked at the top of organic the local search results, also dominate voice search in your local market.
Why dominate only SEO or SEM or Social or Voice Search? Why not dominate them all? We left our competition in the past so you can leave your competition in the dust. Codify your digital and greet car shoppers wherever they may be, even in their pockets.