Codify Your Offers
Control your offers in real time & everywhere.
Give them your best offers before hello.
Car shoppers want to know numbers. "What are the best lease deals in my market for the vehicle I want?",  "Which dealership has the best prices?", "How much do I have to pay if I put $0 down?". That is why your specials pages are always among the top 10 most visited pages, usually right behind your homepage and inventory pages. This means that your specials pages offer significant opportunities for customer engagement and lead capture. 
Yet, dealers are offering generic ads with few, if any, actual offers to entice online customers to engage with them. Why? Simple answer: too much work! To update a single special offer, dealers have to contact their web provider to update the website, then contact their SEM provider to update their ads, then contact their ad agency to update their homepage and specials pages and then hope that customers don't see different numbers in different parts of the internet….until now that is.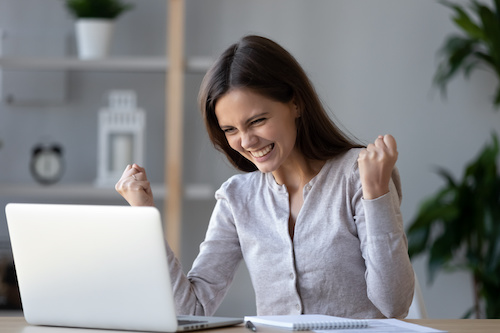 Your specials pages are among the top 10 most visited pages, usually right behind your homepage and inventory pages.
The future is adaptive.
If your paid ads are coming from any platform other than Codify's proprietary platform, when the customer lands on your website, your pages don't adapt to the behavior and intent of the customer. The current state of the industry is static. The future of digital in automotive is adaptive. Codify stands alone in having developed the technology that entices the car shopper, by matching the content of the landing page to messaging of the ad that brought to them to your website. Whether the customer is looking for a "Lease" or "Sale" or "Deal" or "Savings", when they get to your website, they will see content that is tailored to their point of view. 

The results? Better conversion rates which translates into more leads and foot traffic at a lower cost per click because your landing pages match the exact search terms and ad copy that brought the customer to your virtual doors in the first place. This is one way in which we intend to revolutionize digital marketing in automotive.
Codify and you are in control.
With our proprietary platform, aptly named Alchemy, with a few clicks of the mouse and within seconds, you can update your offers in real time across multiple channels including your website, your SEM ads and your social media ads. If the OEM changes their offers in mid-month or you notice a competitor has a more attractive offer out there and you want to change your offers, you are in control and you can change all of your offers in seconds, across all of your digital marketing channels all with the click of a mouse. 
It's as if your offers and your digital footprint becomes a living breathing organism that adapts to your local market. As an added benefit, Google rewards such dynamic and engaging digital efforts with better organic rankings. Think about it, it's as if you're in full control of your digital destiny and in so doing, you start a positive feedback loop where you reward the market and the market rewards you.